An unhappy Christmas for online retailers?
Published on:
November 25, 2011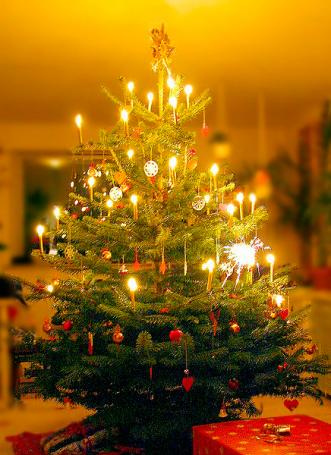 With the UK in the grips of recession, this will be a make or break Christmas for many struggling retailers. There's just a month to go until Christmas and while predictions are that consumers will still be spending, they are going to leave it much later and shop around searching for bargains. Customer service as well as price will be a key factor in where they decide to spend their hard-earned cash.
So how are retailers responding to changing customer needs online? Overall, not well, with the majority of consumers not trusting them to keep their promises when it comes to delivering on time. These are the headline findings of the Eptica Christmas 2011 Retail Experience Study, a snapshot of ecommerce customer service that we commissioned, based on a combination of consumer research and real world website testing. With analysts IMRG expecting online spend to top £13.5 billion this Christmas, ecommerce will be a key channel for retailers.
The survey interviewed 1,000 consumers across the UK and found that nearly half (46%) are going to leave online shopping to the week before Christmas. Interestingly, rather than the stereotype of men rushing around on Christmas Eve frantically buying presents, more women (46.7% vs 44.9%) said they'd be buying online in the week before the big day.
With more people shopping later we tested how easy it was to find out information such as last ordering dates online at 40 leading ecommerce websites. We uncovered a real gulf between the best and worst – 85% provided unclear or unhelpful answers on delivery dates, essentially leaving it to consumers to work it out for themselves and hope presents arrived on time.
It is consequently no wonder that the majority of UK consumers don't trust retailers to deliver gifts on time. Over two thirds (67.3%) didn't think presents ordered late online would arrive by Christmas, though Scots were the most trusting, with nearly 40% (38.6%) believing that retailers would keep their promises. The English were the most sceptical, with 71.8% expecting presents to be late, while 67.3% of the Welsh thought they'd be let down when it came to deliveries.
Clearly these findings show a breakdown of trust between consumers and retailers, but it isn't all doom and gloom. Retailers have the time to update their websites, make delivery information prominent and easy to understand before it is too late and shoppers move elsewhere. Rebuilding trust and delivering on their promises is critical if retailers want to celebrate a Happy Christmas when it comes to sales.
Categories:
Customer Service, Multichannel Customer Service, Retail, Self-service
You might also be interested in these posts: