What are the challenges for customer experience across APAC?
Published on:
July 22, 2015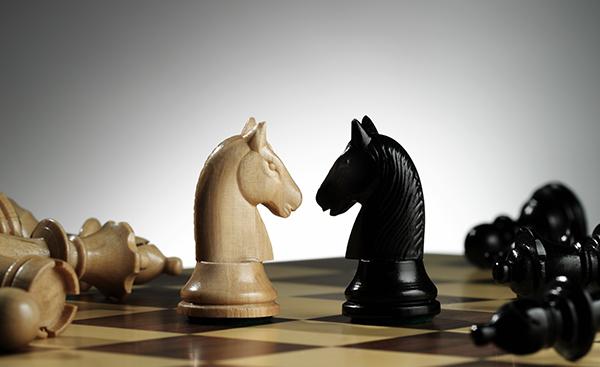 Consumers in Asia Pacific are becoming more and more demanding. They want to receive a superior customer experience, personalized to their needs, on their channel of choice, with their questions answered quickly and consistently. If they don't get what they are looking for, they are not afraid to change supplier, while sharing their opinions on social media.
How can companies operating in APAC meet these needs and thrive in increasingly competitive markets? Ahead of the upcoming Customer Experience Management Summit Asia 2015, the organizers researched market trends with those looking to attend, who come from a wide range of local and international organizations. Companies spanned multiple sectors and countries and ranged in size from under 100 staff (25% of the total survey size), to 1,000 plus staff (59% of respondents).
Obviously all of these organizations are committed to improving the customer experience – but the reasons that are driving their efforts, break down into three groups:
79% saw a better customer experience as key to increasing customer loyalty and reducing churn
68% felt it was an opportunity to differentiate from competitors
53% believed it would increase revenue, both by attracting new customers and retaining existing ones
This echoes the results of similar surveys across the world, most recently from Forrester Research, and demonstrates the importance of the customer experience to business success. But how can companies deliver these improvements? Based on our work with organizations in Asia and Europe, it comes down to four areas:
1. Understand your customers
It is vital that the customer journey is seamless and that you help consumers move easily along the path to purchase. That means analyzing customer behavior and using the information to improve the experience – as we've discussed in a previous post. Incoming interactions and questions that consumers ask are good sources of information – for example, if lots of people have the same query about a certain web page, then you can use this insight to improve the process and remove bottlenecks.
2. Provide consistent multichannel experience
Consumers want to use a whole range of channels and devices to interact with you. For example, Singapore is reported to have the highest smartphone penetration rate in the world, at 85%, while consumers across APAC are increasingly avid users of social media. Make sure you have a presence on the right channels for your demographic, and have created a consistent experience, so that they all work together, delivering the same high standards of service. This isn't always the case – the 2015 Eptica Multichannel Customer Experience Study found large differences between how leading brands dealt with channels. For example, many companies that responded quickly on email completely failed to answer the same query when asked on Twitter.
Customers often change channels during an interaction, moving from the web to email and potentially onto chat. They expect you to know exactly what they have done and said before on other channels, and don't want to have to repeat themselves. Ensure that your infrastructure enables you to share information between channels, avoiding silos – after all, the customer experience is part of everyone's job.
3. Increase efficiency
Companies have to strike a balance, delivering the best possible customer experience while still balancing budgets. The volume of digital interactions is continually increasing as consumers become more demanding, so businesses need to use technology cleverly to manage the rising number of incoming queries. There are multiple ways of doing this, including:
Implementing self-service systems on your website that enable customers to find answers themselves, without having to make contact by telephone or email.
Using linguistic technology to analyze incoming messages and automatically suggest answers, based on their content and tone.
Installing chat. This provides the immediacy of the telephone, but with greater efficiency as agents can handle multiple chat sessions at the same time.
All of these not only increase efficiency but also improve customer satisfaction. Consumers get faster, more comprehensive answers to their queries, while overall costs reduce.
4. Empower agents with knowledge
Many organizations still operate in silos, with separate teams or departments handling channels such as social media, email and web queries. Others don't provide agents with the tools and information to easily respond to questions, increasing consumer frustrations and the time taken to answer calls and emails. A better agent user experience directly leads to a better customer experience, so empower your teams with access to a centralized knowledge base that is automatically kept up to date and make it simple and straightforward to use. Encourage agent feedback on answers by letting them rate their suitability and suggest improvements.
The Customer Experience Management Summit research concluded by asking about current and future challenges. The top four (Voice of the Customer, Social Media, Big Data and Mobile) were remarkably similar now and over the next 24 months, showing that businesses understand that the customer experience is a long term project. On the positive side, 60% said that their budgets were growing, with just 5% shrinking. This shows the vital importance of the customer experience across APAC – those companies that get it right will thrive, while the others are likely to see increased customer churn, a lack of differentiation and lower revenues. Now is the time to invest in customer experience and ensure you meet consumer needs, today and in the future.
Categories:
Customer Service, Customer Experience, Customer Engagement, Forrester, Contact Center
You might also be interested in these posts: