Why APAC consumers are the most demanding in the world
Published on:
August 26, 2015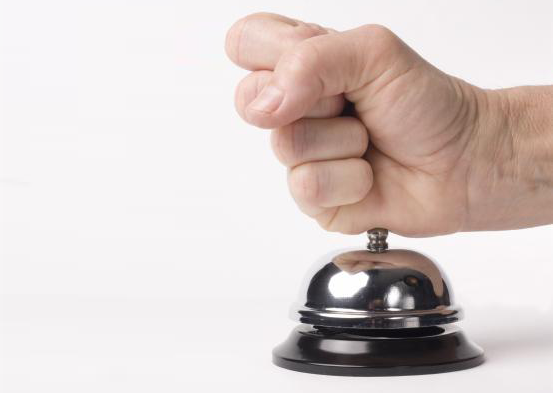 Across the globe, companies are under increasing pressure to deliver a superior customer experience if they want to win and retain consumer loyalty. This is especially true in Asia-Pacific, with customers demanding better and faster service, across more and more channels, than ever before. Customer experience links directly to sales – according to Frost & Sullivan, over 6 in 10 consumers in APAC are willing to pay more to companies that deliver excellent service, with more than 40% willing to pay 20% more.
This pressure to deliver better service is particularly due to the high usage of technologies such as mobile and social media within the region. The average Chinese consumer spends over 2 hours a day on mobile devices, according to research from eMarketer – making up nearly a third of their overall media consumption. Over half (50.4%) of Chinese adult media consumption is digital, ahead of the UK (48.8%) and US (46.7%). Flipkart, India's largest eCommerce firm, already gets 75% of its traffic through mobile devices, leading it to recently announce plans to close its traditional website and operate solely through its mobile app.
A recent survey from BT and Avaya demonstrates the rising expectations of APAC consumers, which are far ahead of their peers in Europe and the United States. The study uncovered four key findings concerning multichannel, social media, video chat and ease of use:
1. Multichannel
91% of Chinese consumers, 86% of those from Indonesia and 84% of Singaporean respondents, believed that organizations should always offer different channels to meet their needs. In contrast only 82% of Americans, 79% of those in the UK and 58% of Belgians demanded different channels.
2. Social media
Consumers in India (88%), UAE (87%) and Indonesia (80%) are far more likely to turn to Facebook for service than those in the UK (53%), Belgium (48%) or Germany (40%).
3. Video chat
Video chat is a relatively new phenomenon, but one that has been embraced enthusiastically in Asia Pacific. 81% of Indians, 78% of Chinese and 74% of Indonesians expect to be offered video chat. This compares with just 40% of Belgians, 52% of those in the UK, and 45% of Germans.
4. Ease of use
What Asia Pacific consumers value most of all is ease of use, and are consequently more loyal to those that make the buying process simple and straightforward. 90% of Chinese, 84% of Indians, and 81% of Singaporeans said they buy more from organizations that make interactions easy. Just 50% of Spanish consumers and 68% of Germans said the same.
So how can companies operating in Asia Pacific deliver what customers want? Essentially it involves focusing on four key areas:
1. Invest in the customer experience
Service levels have a direct impact on customer spending and loyalty. Companies therefore need to invest in the customer experience in order to increase their revenues and boost efficiency. By using technologies such as self-service, linguistics and chat, they can get closer to their customers and deliver faster, more consistent service that will aid retention and sales.
2. Make it multichannel
Not only do firms have to be present on all the channels that their customers demand, but they need to work in a seamless, multichannel way. Rather than operating in silos, with different departments responsible for email, telephone and social media, they should adopt a holistic approach that centralizes resources, such as knowledge, and makes it available to agents and consumers across every channel. This not only improves service but increases efficiency at the same time.
3. Deliver a seamless experience
As the BT/Avaya research has shown, customers value suppliers that make the customer journey easy and straightforward. Companies should therefore review the customer journey and locate and remove any issues that make life difficult for consumers. One way of achieving this is to analyze incoming customer questions to see when and where consumers seek help, and using this information to improve your processes.
4. Listen to customers
The world is changing fast, and consumer needs are evolving quickly. Companies therefore need to work flexibly, listening to their customers and using this information to change how they operate if they want to become and remain market leaders. For example, analyzing customer interactions can help you decide which social media networks to focus resources on or which new products to launch.
As competition grows and expectations rise, the pressure to deliver excellent service, across an expanding range of channels, is only going to increase within the Asia Pacific region. Companies therefore need to act now and put in place the right mix of infrastructure and skills to ensure they reap the benefits of higher sales and greater loyalty going forward.
Categories:
Customer Experience, Customer Service, Social Media, Chat, Multichannel Customer Service, E-commerce, Mobile, Customer Engagement
You might also be interested in these posts: