Why linguistics are key to tomorrow's successful customer service teams
Published on:
September 03, 2013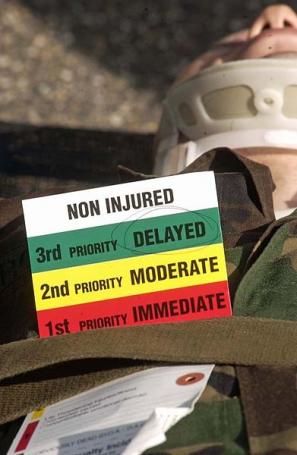 Guest post by Dominic Tavassoli, VP Product Management, Eptica Customer service teams should look to leverage cutting edge linguistic technology to address challenges of scalability and efficiency, as well as customer satisfaction.
Great hospital emergency rooms excel at what is known as triage, being able to rapidly determine the priority of the treatment of patients, based on the severity of their condition; triage is necessary to help the most patients in the most efficient way, with limited resources.
Customer service teams need smarter ways of dealing with growing numbers of customer requests, coming from a variety of channels (phone, email, Facebook, Twitter and Web chat to just name a few). When 80% of business-relevant information originates in an unstructured form, customer service requests will arrive in the language and terminology of the user, within the format of the channel of choice. This makes it harder to route the request to the right person in the most efficient way possible.
Many organisations successfully reduce the incoming volumes by setting up a self-service knowledgebase, but the value of the results depends on how good the search function is. Will a search for "Can I bring my cat on the plane?" return articles about "cat", "cats", but also "pets" and "animals"? Naturally, it would be a time sink to manually enter and maintain all these keyword variants.
Linguistic disciplines such as Natural Language Processing will help organisations tackle these challenges, and more:
Extracting key terms, concepts and topics from text helps smarter routing and bulk treatment of requests, resulting in efficiency gains;
Semantic expansion allows the system to understand the meaning of a request, for better search results and more immediate answers, leading to higher customer satisfaction and reduced costs;
Sentiment and tonality analyses provide insights into the emotions behind a message, which for instance could direct clients who are angry about late deliveries to a senior specialist in logistics while happy, positive users are put in contact with the marketing team as possible brand advocates to support revenue generation;
Linguistic analysis in general will start to fill the gap between company jargon and the language a real customer actually uses.
Assess your volume of incoming digital requests as well as its evolution: are volumes increasing? At the same time, estimate the efficiency of your current processes: are priority messages treated as swiftly and professionally as necessary? Does customer service risk becoming a bottleneck for the growth of your business? If so, consider customer support platforms that include strong linguistic capabilities, which will help scale your operations without hurting your budget. Make sure the vendor has the necessary linguistic team in house so that they can pre-populate and continually evolve the tool set.
This will enable you to set up the future-proof triage system you need, because customer satisfaction is ultimately a question of life or death for every business.
Categories:
Contact Center, Customer Experience, Customer Service, Email Management, Guest Blog, Agent Knowledge Base, Multichannel Customer Service, Self-service
You might also be interested in these posts: