Why retailers shouldn't ignore social media commerce
Published on:
May 03, 2012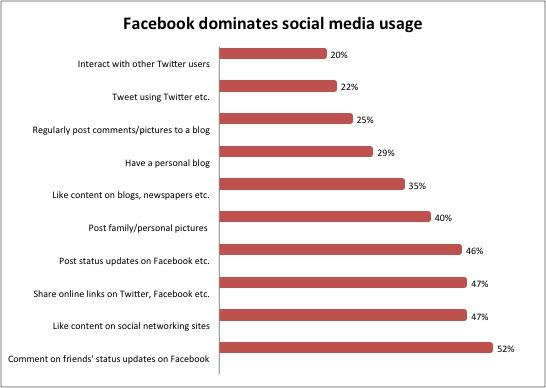 When Facebook launched its e-commerce platform, a huge number of high profile retailers opened virtual stores on the social media network. Since then many of these have closed amidst poor customer take-up – for example recent research found that just 2% of French consumers would buy through Facebook. However new retailers are still opening F-commerce stores and niche boutiques are recording impressive sales figures. And don't forget that Facebook itself has grown to become the most visited site on the web with around 850 million members.
While the jury may be out on F-commerce itself, there's no doubting the importance of social media to retailers' strategies. Here are five areas, based on Eptica's experience working with retailers across Europe, where social media can be incorporated into overall operations.
1 Listening to your customers
Social media provides a perfect forum to listen to and learn from your customers. A great example of this is a current thread on parenting site Mumsnet discussing Mothercare. It may contain a lot of criticism but the key point is that this is the right demographic giving detailed feedback about what is holding them back from buying from the retailer. Make sure you are listening to your customers – and acting on what they say.
2 Engaging with customers
Fashion retailers have been particularly successful in using their presence on social media sites such as Facebook to build stronger relationships with their customers. Obviously in many cases, their target audience are avid Facebook users which makes it the perfect channel to engage on. Recent research found that a combination of regularly updated content, special offers and instore promotion had led to Topshop attracting over 2.2 million fans for its page.
3 Social customer service
As we've discussed before social media gives a megaphone to anyone who has experienced bad (or good) customer service, enabling them to broadcast their thoughts to the world. Retailers need to ensure they have both monitoring in place and also a way for customers to ask and receive answers to their queries through Facebook and Twitter. What is important is that this social customer service is integrated with other customer service channels to avoid duplication of resources and inconsistent answers.
4 Driving traffic through special offers
While some consumers don't want to buy through Facebook, one of the key reasons they give for following brands is access to special offers. So retailers can use social media to distribute vouchers and also to trial new ranges or styles to an engaged audience.
5 Social sharing
The key difference between traditional e-commerce and selling via Facebook is the social element. So make it easy for customers to share what they are doing with their friends, get their opinions and replicate the social elements of a high street shopping trip on your Facebook page.
While it is only the beginning of May, online retailers know they don't have much time to prepare their strategies and platforms for Christmas 2013. So make sure that you consider social commerce as part of your overall plans – with 850 million potential customers on Facebook alone, it simply can't be ignored.
Categories:
Customer Service, E-commerce, Retail
You might also be interested in these posts: