How to handle customer service complaints on social media
Published on:
February 13, 2015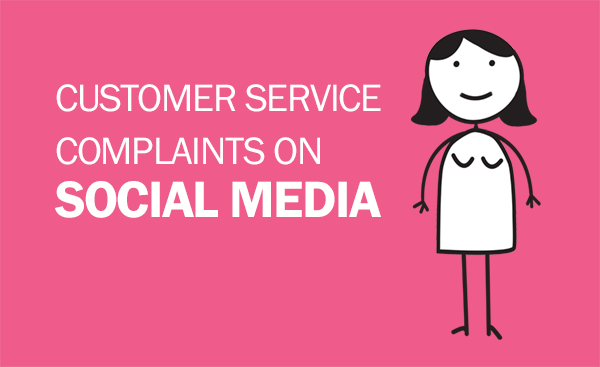 Social media has radically changed the relationship between brands and consumers. Today customers increasingly expect companies to quickly answer questions and queries via social networks such as Twitter and Facebook. Additionally, they are accustomed to leaving feedback through reviews sites such as TripAdvisor and Yelp. In fact, a J.D. Power study found that two thirds of customers who contacted a company on social media did so for customer service.
By posting queries and complaints on public forums, consumers are reshaping the traditional customer service dynamic. Thousands of other customers and potential customers can see the customer service interactions - including complaints – which a company now receives on social media. While complaints are now exposed to a wider audience, potentially attracting negative publicity, on the positive side, companies have more opportunities to help and engage with customers and potentially turn them into advocates.
This change in the balance of power in favor of the customer requires companies to change how they operate. It is now essential that they devote more time and resources to listening to and responding to customers on online channels and seeing things through their customers' eyes.
Customer service consultant, speaker and author, Micah Solomon, has penned a useful guide to social customer service best practices on the Forbes.com website. We've repeated some of his tips and added several of our own below.
1. Never attack customers who complain on a public forum
One of the primary rules of social customer service is never attack or argue with those who have posted something negative about your company. It will inevitably fuel the bad publicity and ensure that even more people hear about the complaint. Social media experts often quote the 'Streisand effect', referring to when Barbara Streisand sued a photographer in a failed attempt to remove a photo of her mansion from the California Coastal Records Project. Her aggressive reaction resulted in negative publicity and a far wider distribution of the photograph she wanted to suppress – on T-shirts, websites and even coffee mugs. Another example of why you should never try to get your own back on customers is the case of a Blackpool hotel, which fined a couple after they left a poor review on Trip Advisor. While the potential charge was flagged in the booking document, the incident generated significant negative publicity and the hotelier eventually agreed to drop such 'fines' going forward.
2. Reach out in a reasonable, helpful manner (and do it off-line if possible)
Rather than becoming aggressive, the more effective approach is to reach out to those that complain – but not defensively. Try and resolve the issue and be reasonable – and try to move the interaction to a more private channel such as email. When you first respond to a customer query or complaint on a social site or forum, list offline ways to reach you (including a real, monitored email address and/or phone), and express your regret and concern. As Micah Solomon explains in his article, "contacting a social media critic to request an offline conversation is the digital equivalent of ushering a loud and angry customer into your office for a discreet discussion". You move the discussion out of a public venue and into a one-on-one situation, where you can sort out the matter away from prying eyes. After the problem has been resolved you can politely ask the complainer if they will amend or (even better) withdraw the original ugly comment.
3. Respond quickly while the complaining customers are still online if possible
If you are operating globally round the clock, you need to ensure your social media monitoring matches your business operations and that you are responding as soon as possible to queries on social media - ideally while the complaining customer is still online. The longer you leave things, the worse it can get, with negative publicity spreading far and wide. Learn from the example of British Airways, which took four hours to respond a to a negative sponsored tweet complaining about a lost luggage problem because the company's Twitter handle was only manned 9-5 GMT; by then the story of the Tweet had been published by news websites read by thousands of Twitter users, and widely retweeted and commented on. Responding quickly to negative comments can calm things and stop other customers expressing similar concerns. When HSBC experienced an IT outage that affected online banking, ATMs and some customers using debit cards in stores, the bank picked up on social media comments and immediately began tweeting about the problem, offering reassurance to customers that it was an IT issue, not a security breach (and hence no threat to customer details) .
4. Put the right skills in place
If consumers expect you to deliver customer service via social media, make sure you meet their expectations in the same way as you would for any other channel. This requires collaboration between your marketing, technical and customer service teams to ensure nothing falls between the cracks and also means you must have people with customer service skills handling social customer service. Ensure consistency with other channels by using the same integrated knowledge base as you do for your wider customer service operations.
5. Dissuade people from posting online complaints in the first place
You can't always avoid people complaining on social media, but you can try to minimize it. Unhappy customers are less likely to complain via public online channels if they know they can use email, the phone, or a feedback form to reach you directly — and they feel sure their problem will be addressed immediately. You can do plenty of things to make sure the first impulse of such customers is to reach out to you directly: offer "feedback" forms everywhere on your website, incorporate web chat for when your FAQ's fail to assist and provide an easy way to respond directly at the bottom of every corporate email you send out. If you can become widely known for your responsiveness, customers will come direct to you with their complaints and queries.
6. Give social media a specific customer service focus
Many companies use social media as a marketing or promotional tool, but if you find that customers are asking customer service questions via social channels such as Twitter, it makes sense to create and publicize a specific twitter handle or Facebook group where customers can direct their queries. This shows you care about customers and can help your company deliver a better, faster experience.
7. Turn a negative into a positive
Social media provides a huge opportunity to listen to your customers to improve your understanding and deliver an even better service. Monitor what they are saying and analyze incoming social media interactions (such as tweets) using linguistic technology to pick up trends that can be used to change how you operate. For example, if everyone is complaining about a specific product or service, how can you change it?
If you don't want your company tainted by negative publicity from customer complaints on social media and online forums, take the initiative – make sure you put the resources and processes in place to reduce the chances that your company will be caught out.
Categories:
Chat, Contact Center, Customer Engagement, Customer Experience, Customer Service, Multichannel Customer Service, Top 2015
You might also be interested in these posts: